Dr. Kristin Brownell shares her commitment to global health and social justice with the San Diego community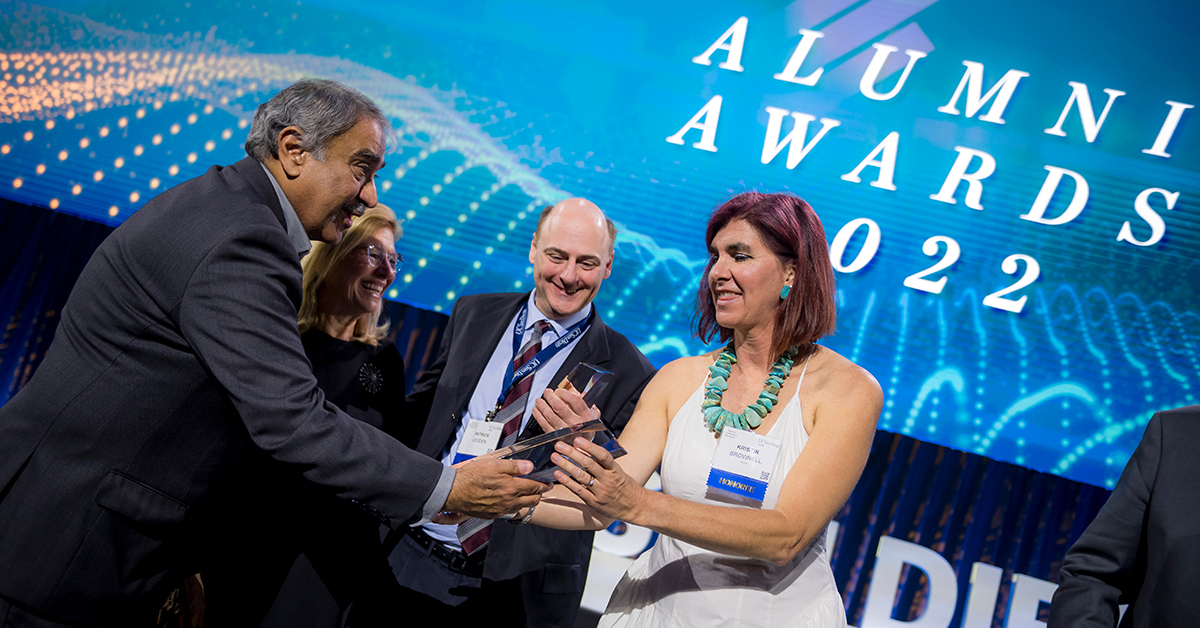 From her earliest days, Dr. Kristin Brownell, MD, MPH has been deeply interested in recognizing diversity and serving the needs of underserved populations. "I grew up in a family with social justice Lutheran values in Central Valley California, in a mixed ethnic household with Mexican, German and Danish heritage," Brownell said. "My strong values in wanting to work with the underserved were instilled by my father who was the lead federal defender for the Central Valley."
Brownell graduated with a biology degree from the University of California San Diego in 1993, where she also earned her MD. She earned her masters in public health from San Diego State University in 2001 and completed a fellowship in underserved medicine from the UC San Diego Department of Family and Preventive Medicine. Now, she practices family medicine in the San Diego area.
But it is her work with Family Health Centers of San Diego, in the City Heights neighborhood, where she now serves as core faculty (following a stint as residency clinic director), where her commitment to serving the underserved truly shines.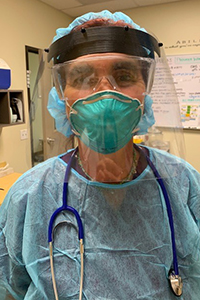 "I've been in City Heights since 2007, when it started as a very small clinic," Brownell said. "Now it's grown to a three-story clinic. I may have a patient who just arrived from a refugee camp and has malaria. I may have a pregnant patient who has hepatitis B. I may have a patient with diabetes and hypertension who needs birth control. I may have a high schooler for a sports physical. I may have an elderly patient with dementia. I may have a patient who is housing insecure and works in the sex industry. Or I may have a San Diego State student because we're close to campus.  We are a FQHC (Federally Qualified Health Center) safety net clinic that sees patients who are uninsured, underinsured, Medi-Cal members or self-pay for various reasons."
Annually providing care for 227,000 patients, Family Health Centers of San Diego is the largest health center of its kind in San Diego County and is one of the largest in the nation. With a mix of primary care clinics, mental health sites and mobile units over its 50-year history, Family Health Centers of San Diego concentrates its resources on low-income and underserved patients, including the refugee community.
"My clinic serves patients that speak over 40 languages with a diverse range of health beliefs, behaviors and experiences," said Brownell, who was recently honored with a UC San Diego Alumni Changemaker Award. "I enjoy seeing patients on my own, with medical students and with family medicine residents."
While her moral commitments have remained consistent, the focal points of Brownell's work have shifted over the years. Before the implementation of the Affordable Care Act, the clinic focused on uninsured patients, who still make up 30% of those served. Now, she is particularly interested in applying what we've learned from COVID-19 to prepare our infrastructure for future epidemics and pandemics, and particularly how a fragmented healthcare system has disproportionately impacted immigrant and refugee health.
Brownell is heavily active across the area's medical community. "Because healthcare in the United States is not as integrated as it is in other developed nations, I am excited to be involved in advocacy through the San Diego Academy of Family Physicians and the California Academy for Family Physicians," said Brownell. "We help provide primary care, family medicine, access to care, antiracism and reproductive justice resources, and health care for all." She recently served as president for SDAFP, participated in its Equity and Diversity Committee and supported its 65th Annual Symposium. In City Heights, she leads the Family Health Centers of San Diego's Family Medicine Residency community medicine rotation and serves as physician lead for its refugee health assessment program.
After transferring to UC San Diego from a junior college, Brownell found new avenues for her fascinations with human biology, anthropology, healthcare and social justice. As an undergraduate, she became active with Amnesty International, using her fluency in Spanish to translate for Central Americans seeking asylum. She walked with Quaker Border groups to protect migrants from injustices and volunteered in migrant camps in North County to help them understand their rights and obtain high-quality care.
After graduating from UC San Diego, she joined the Peace Corps in Paraguay as a rural health extensionist, which solidified her love for community organizing, teaching and healthcare. While there, she helped bring running water, electricity and a clinic to the community she served. Thus inspired and driven, she returned to UC San Diego to attend medical school and obtain a masters in public health. Along with fellow medical students and faculty advisor Ellen Beck MD, she helped create the Student Run Free Clinic on campus in 1997.  Following her stint with the Santa Rosa Family Medicine Residency, she obtained an Underserved Medicine Fellowship and went to work teaching medical students to provide services along the border.
Based on her unique experience, Brownell sees several emerging public health issues she deems worthy of special consideration, including: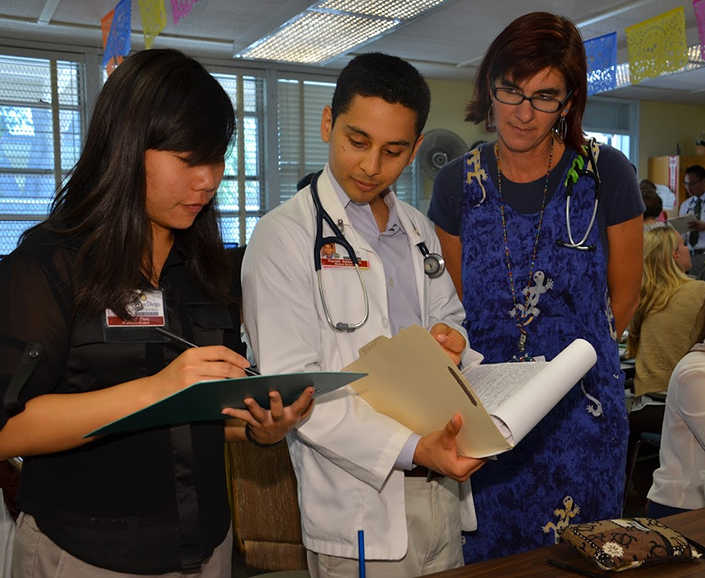 Building infrastructure to respond to new epidemics and pandemics
Mental health solutions
Border and refugee issues
Obesity, diabetes, access to healthy food and community resources
Physician wellness
Climate change & health
"In San Diego, with one of the busiest borders in the world, the diversity of life experience and needs is inspiring," said Brownell. "My love is working and collaborating with our public health champions. Border health and environmental health affect public health, and global health is public health."
Brownell credits much of her unique and inspired trajectory to the fertile academic and cultural environment at UC San Diego. The university was "the perfect fit for me as a social justice warrior who loved biology, nature and teaching," she said. "It allowed me to have rigorous inspiring classes, work in a biology lab on campus and to play. I was given tools, opportunities to grow and a lens to see the world from different perspectives."